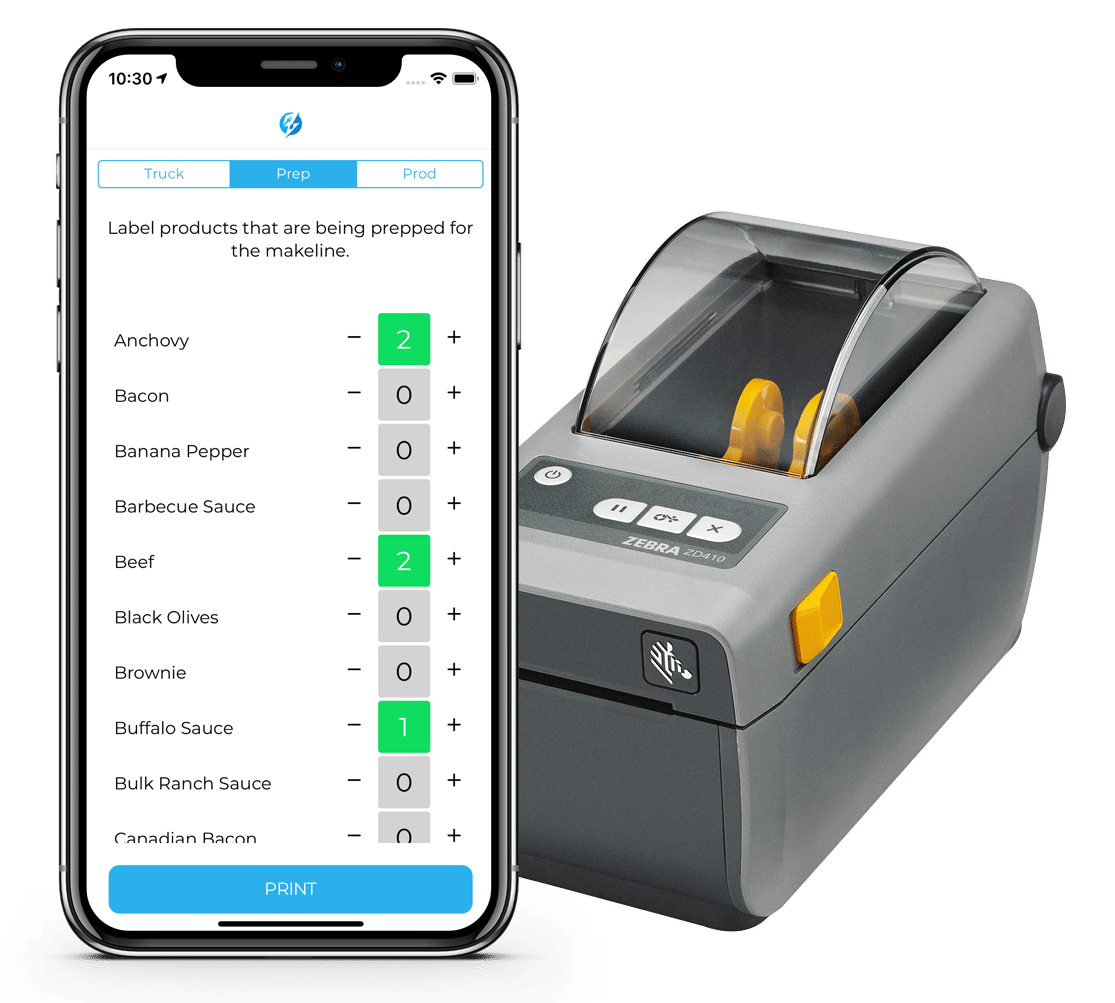 Printer Not Found
If the PrepWizard app is unable to find the Zebra ZD410 printer, then please follow these steps:
Warning: You should not manually connect your phone or tablet to the printer by using the bluetooth settings. PrepWizard automatically pairs to the printer, so no manual pairing is needed.
Location Disabled
When you initially install the app, the app requests your permission to access your location. If you accidentally declined or were unsure of why PrepWizard needed it, you can go to the Privacy section of your device's settings to enable it.
Peppers & Onions Only Screen
PrepWizard is only available in store locations that have been registered and purchased. Please order the PrepWizard system to gain access. 
If your store has purchased PrepWizard and you still see this screen, please email support@prep-wizard.com with your store address and company name. This is likely the result of an address error in our system, and we can resolve the issue within minutes.
Printer Feeds Continuous Blank Labels
Problem: The printer continuously feeds blank labels and will not stop, or the labels will not properly align after completing a manual calibration by holding the "pause" and "cancel" buttons.
Solution: Make sure the yellow movable sensor is aligned in the center. See pictures below.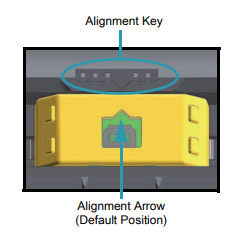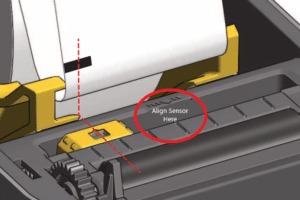 Factory Reset of Printer
A factory reset is a good first step and "fix all" for common printer issues. Perform these steps to reset your printer before trying any other solutions to a printer problem:
Reset Printer Factory Defaults (PAUSE + FEED Self Test)
This resets the printer configuration to the factory default values for the non-network printer setting.
Perform a sensor calibration after this procedure.
To perform a Reset Printer Factory Defaults procedure, complete these steps:
Turn OFF the Printer
Press and hold PAUSE + FEED while turning ON the printer.
Hold PAUSE + FEED until the STATUS indicator () is the only indicator lit.
The printer configuration is reset to the factory default values. No labels print at the end of this action.
Note – The printer has a reset button under the printer.