REQUEST YOUR 30-DAY RISK-FREE TRIAL
Fill out the form to request a trial of PrepWizard's automatic use-by labeling system, and to receive complete pricing & details.
Need support? Click here! Do not submit a free trial.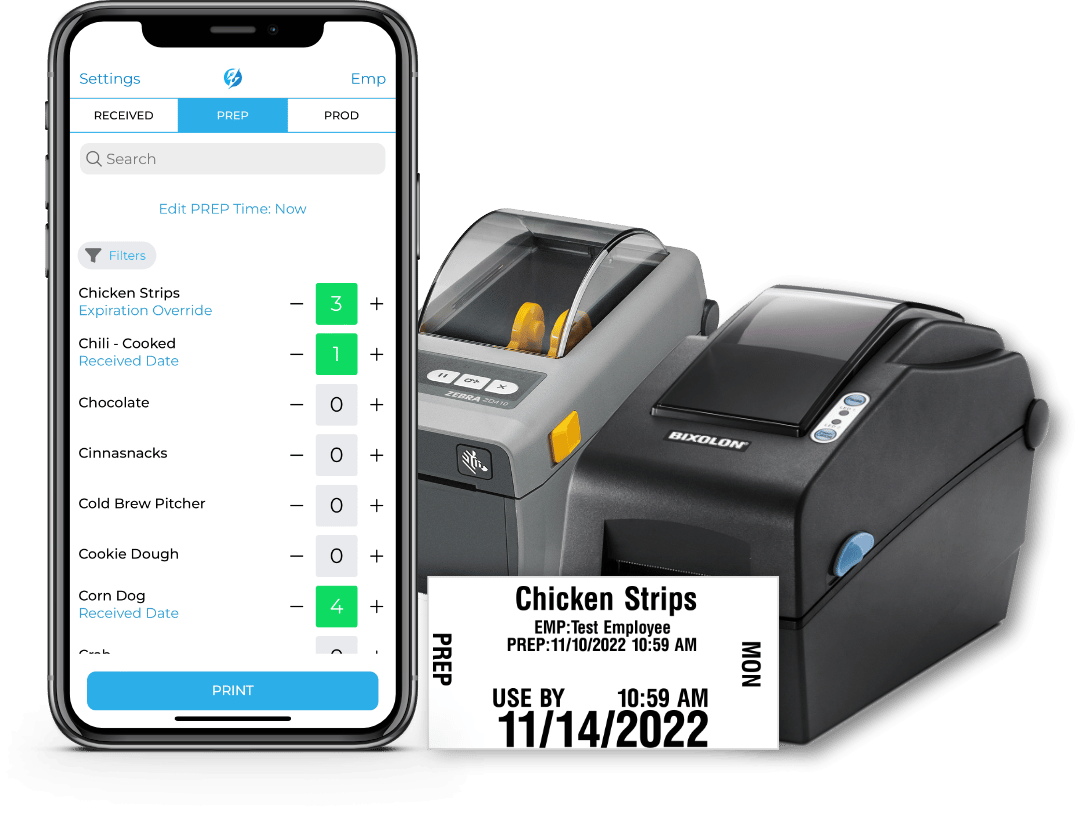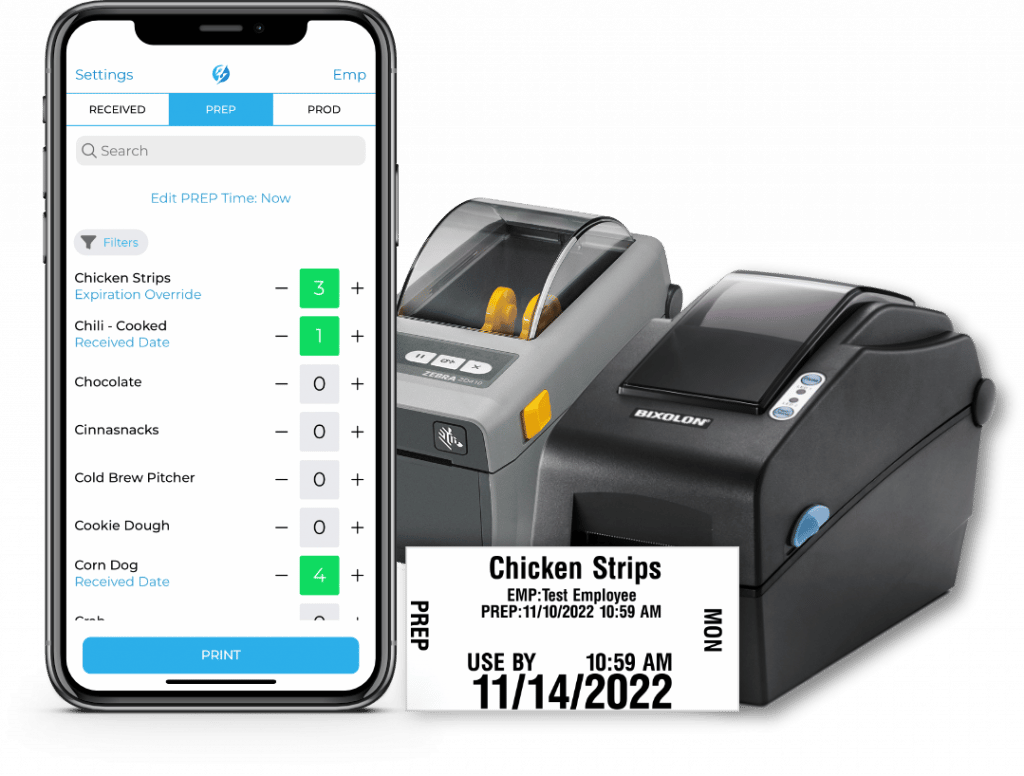 PRE-LOADED DATES IN CLOUD
SAVE 30 MINUTES PER DAY & KEEP TEAM MEMBERS HAPPY
Are your restaurant team members tired of handwriting prep labels? In one minute, the PrepWizard app will automatically calculate and print use-by labels for your products.
Features:
Request your risk-free trial today and see how much time, food, and money PrepWizard can save you!